Enjoy Free Movies
Tur siman, te cu fin di Augustus, lo saca 10 cliente cu lo ricibi 3 FREE Movie ( t.w.v. Afl. 35,-).
Con pa participa lo wordo anuncia pronto.
Start the Summer with Hybrid
Samsung A10S GRATIS cu un contract di nobo di 2 anja of renobacion di 1 of 2 anja cu Hybrid Start plan.
Hybrid Plan di Afl.54,-, 4GB di LTE Data y Afl.10, -  Calling Credit.
NOTE: Limit Quantity Samsung A10S, op is op.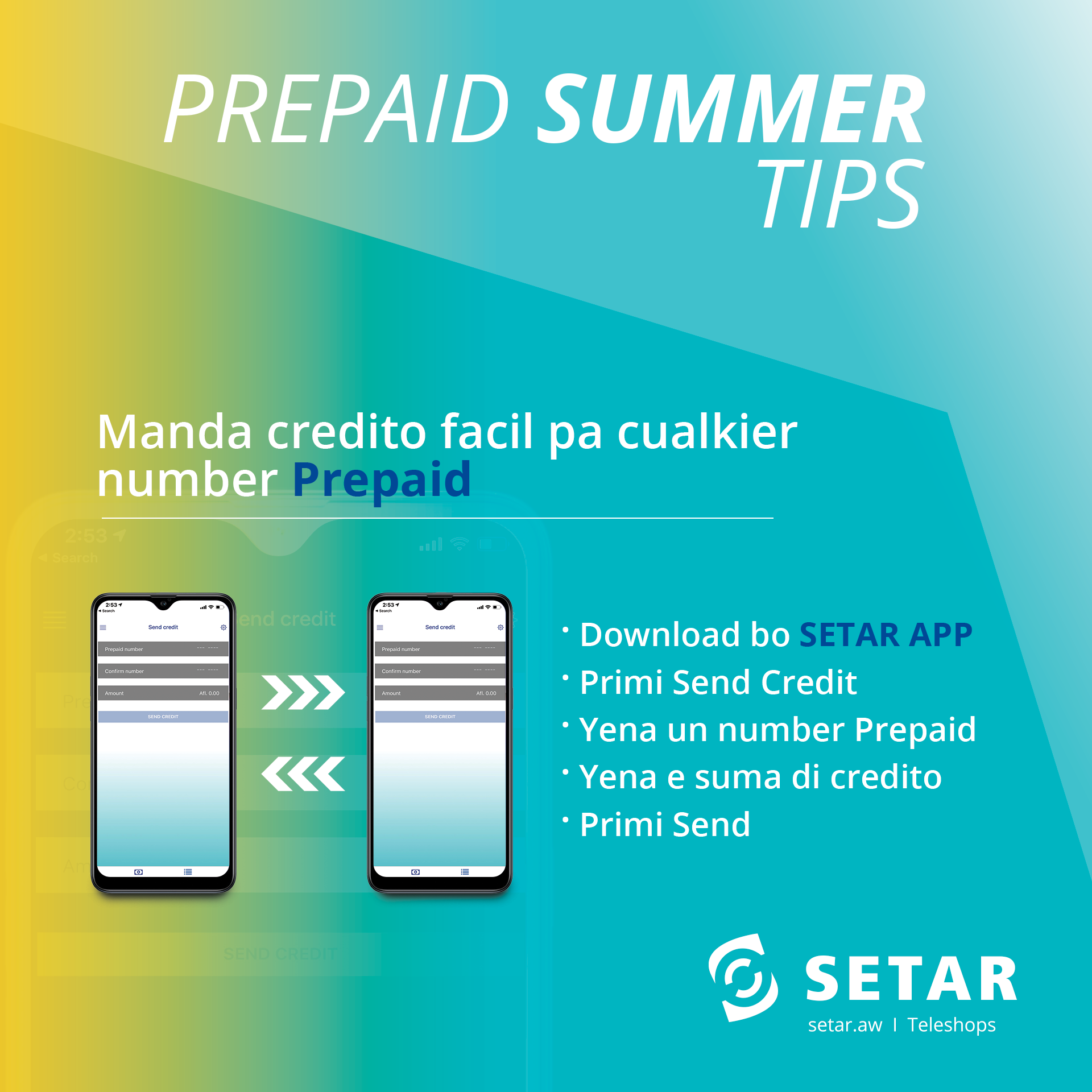 Summer Tips!
Manda credito pa cualkier number di Prepaid for di bo Postpaid of Hybrid. Simplemente download e SETAR APP , yena e number cu bo ta desea di credita y e suma, y despues tap riba Send Credit. Facil!
*Clientenan di Hybrid cu manda credito lo esaki wordo deduci for di nan calling credit. Clientenan di Postpaid cu manda credito lo mira esaki riba siguiente cobransa.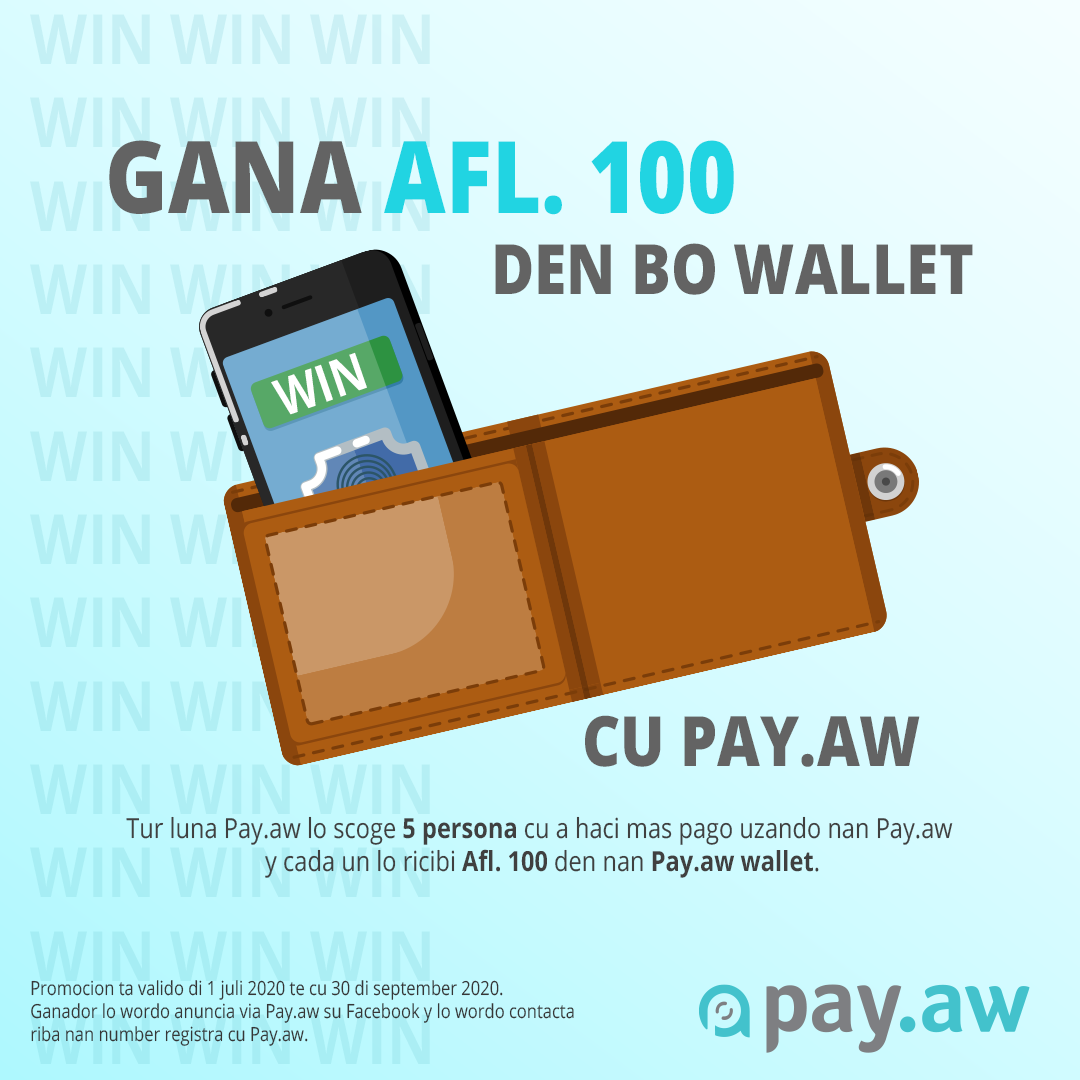 Gana cu Pay.aw
Durante e lunanan di juli te cu september Pay.aw lo ta dunando e cinco (5) usuarionan cu ta haci mas uzo di nan Pay.aw (pa paga, transfer of cumpra den e app) Afl. 100 den nan wallet! Tambe lo ta bay tin diferente giveaways y specials via Pay.aw su Facebook.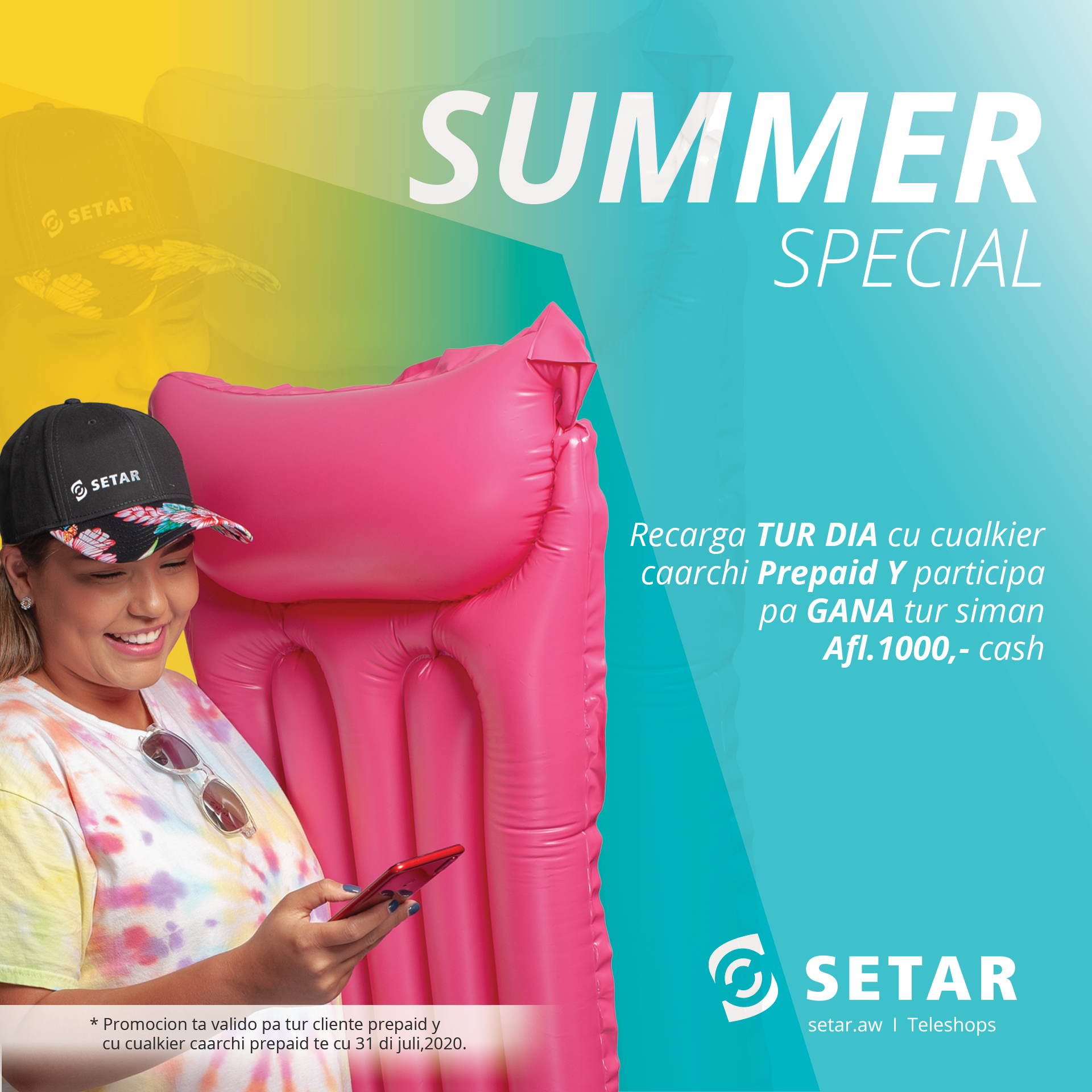 Recarga y Gana Afl. 1000,-
Tur cliente cu recarga un prepaid cu cualkier suma, online of via carchi ta participa tur siman pa gana Afl. 1000,- CASH. Lo saca 1 ganador pa siman.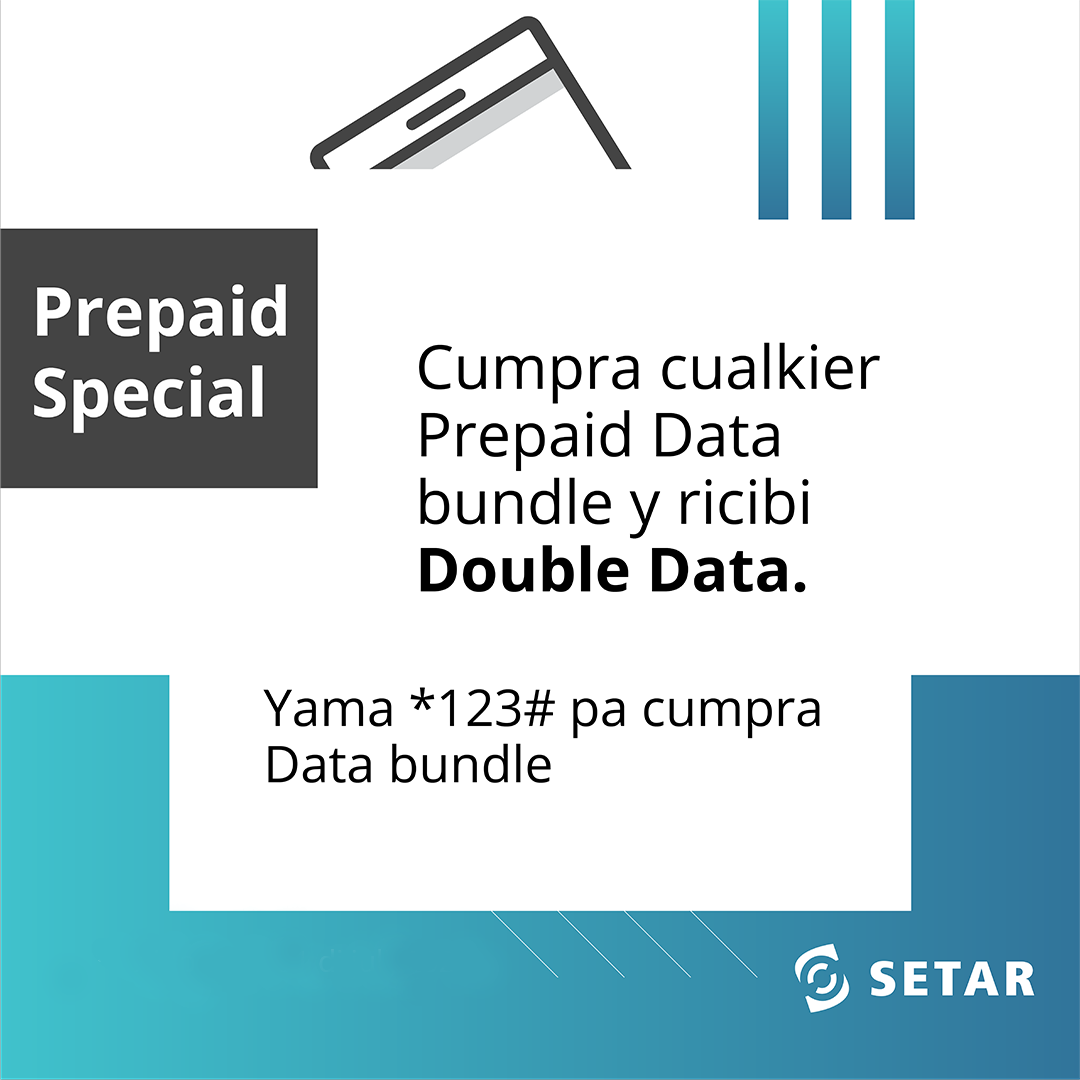 Double Prepaid Data
Ricibi double data cu compra di Prepaid Data Bundle of un One Bundle. E extra data ta valido pa e periodo di e bundle cumpra.
Freebies on Prepaid Data Bundles
Tur Prepaid Data bundle ta ricibi 'Unlimited Freebies'. Ora cliente cumpra un Data bundle lo ricibi automaticamente unlimited WhatsApp, Facebook, Instagram, Snapchat y Pinterest pa e periodo cu e bundle ta valido (dus 1 day, 30 days, etc.).
Extra 8GB Data Postpaid & Hybrid
Pa e periodo di Juli tur cliente di Postpaid Regular, Postpaid U y Hybrid ta ricibi automáticamente 8GB EXTRA di data riba nan pakete existente.